One Button Studio-Green
The Automated Audio/Video Recording System you've been waiting for.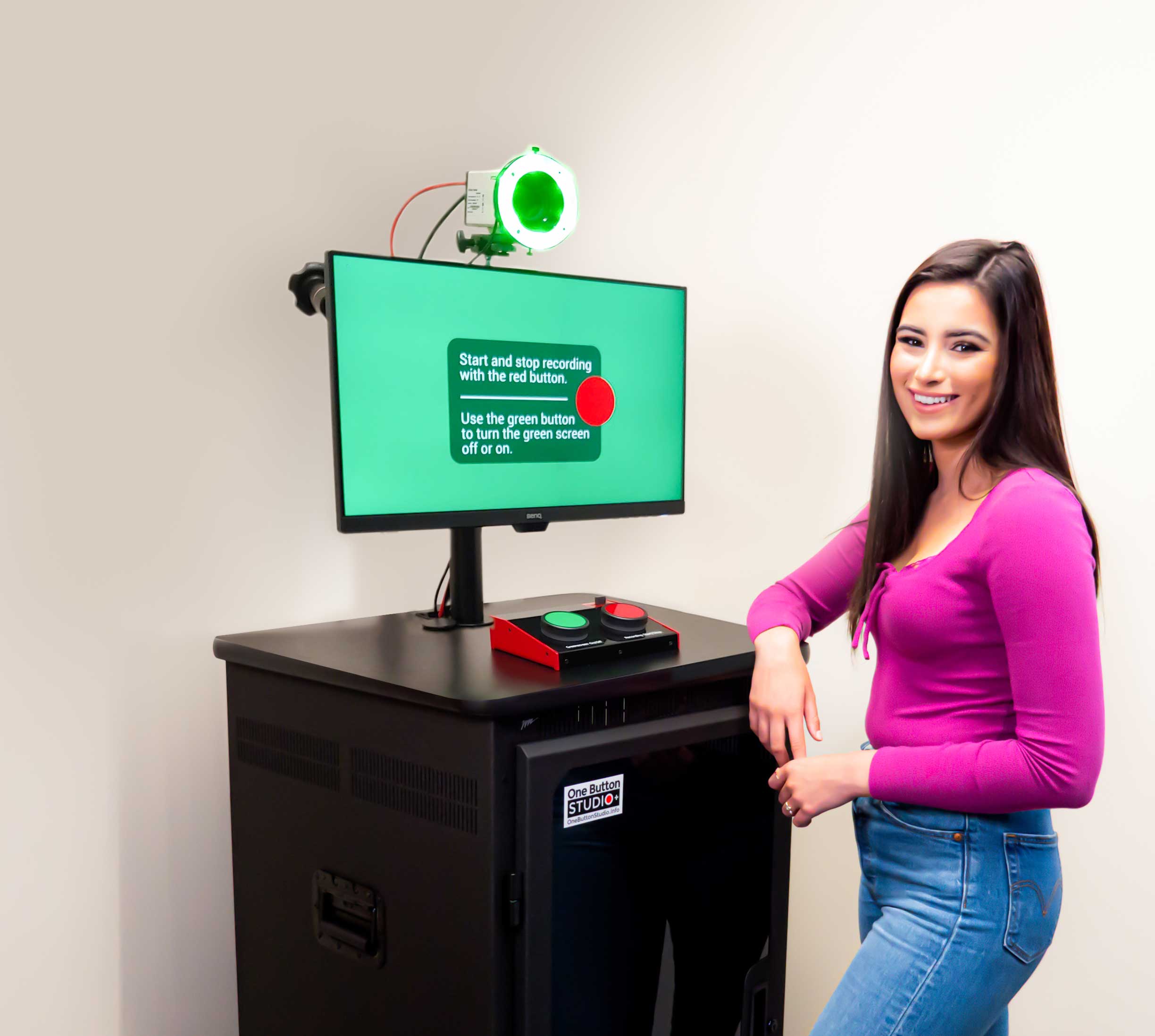 Super. Simple.
Show up with a thumb drive.
Walk away with an edit-ready greenscreen video.
The One Button Studio-Green Kit Makes it Easy
Reliable and easy to use, so training and tech support are minimized.

Popular with students and teachers, because you don't need to be a video production expert to walk away a great video.

Built on robust and frequently updated software, with lifetime tech support.

Easy, 1-day installation! Comes in kit form, 90% assembled. One Button Studio; one-click-purchase.
Why hassle with tripods, light stands, camcorders and cables when you can have an all-in-one system in a dedicated space?
We enable organizations to produce visual communications quickly and easily. This comprehensive presentation recording kit contains everything you need to turn a small room into an automated recording studio.
Includes:
A/V Cart w/Rack Mounted Gear, Monitor, Camera, Studio Lights, ReflecMedia Chroma Key System, Microphone, Mac Mini, 5-Year Software License, Acoustic Treatment, Phone & Email Tech Support
Ask About Available Installation Services
Call and Talk to an OBS+ Expert/Reseller TODAY!
CALL: 855-687-8824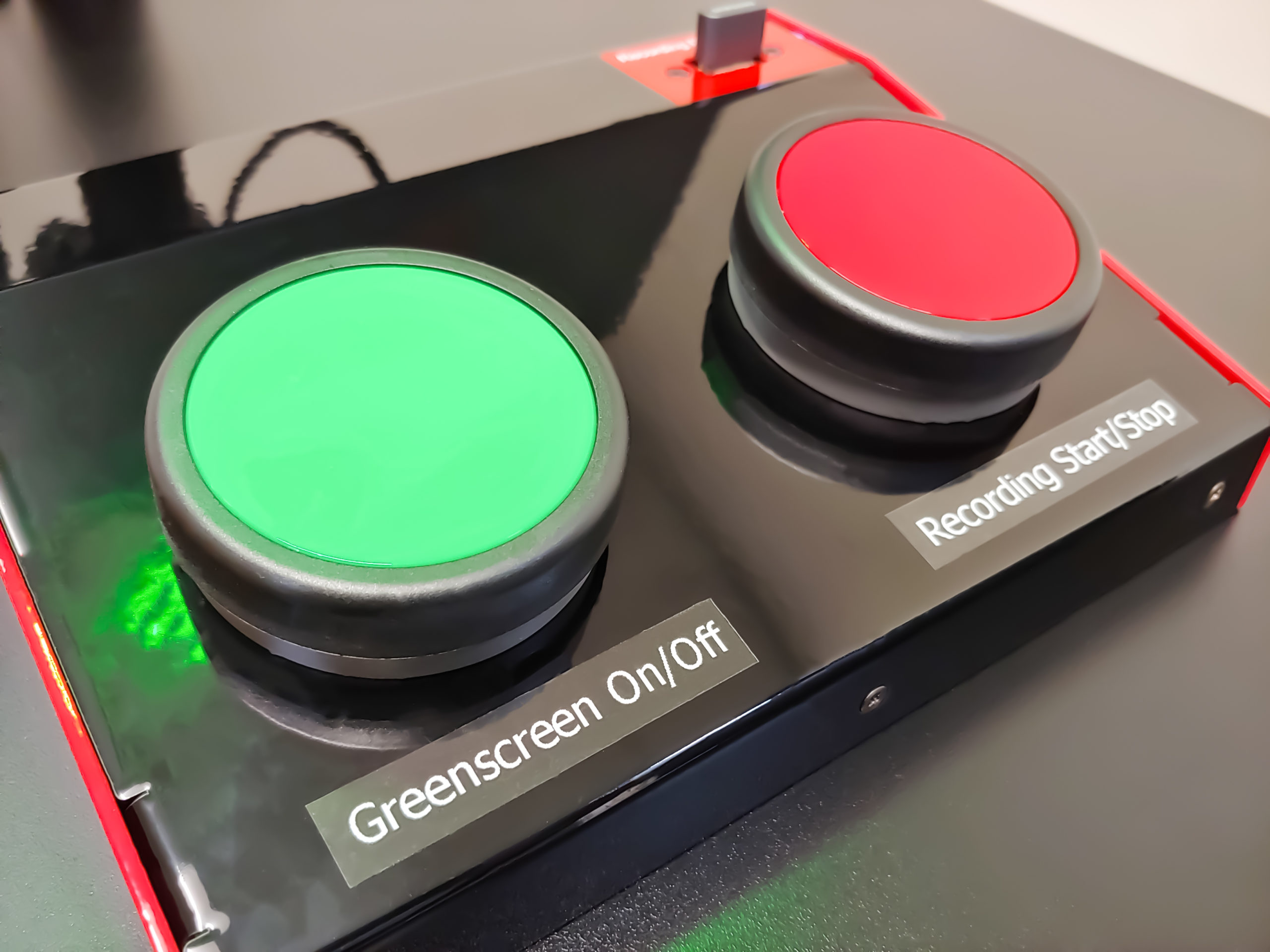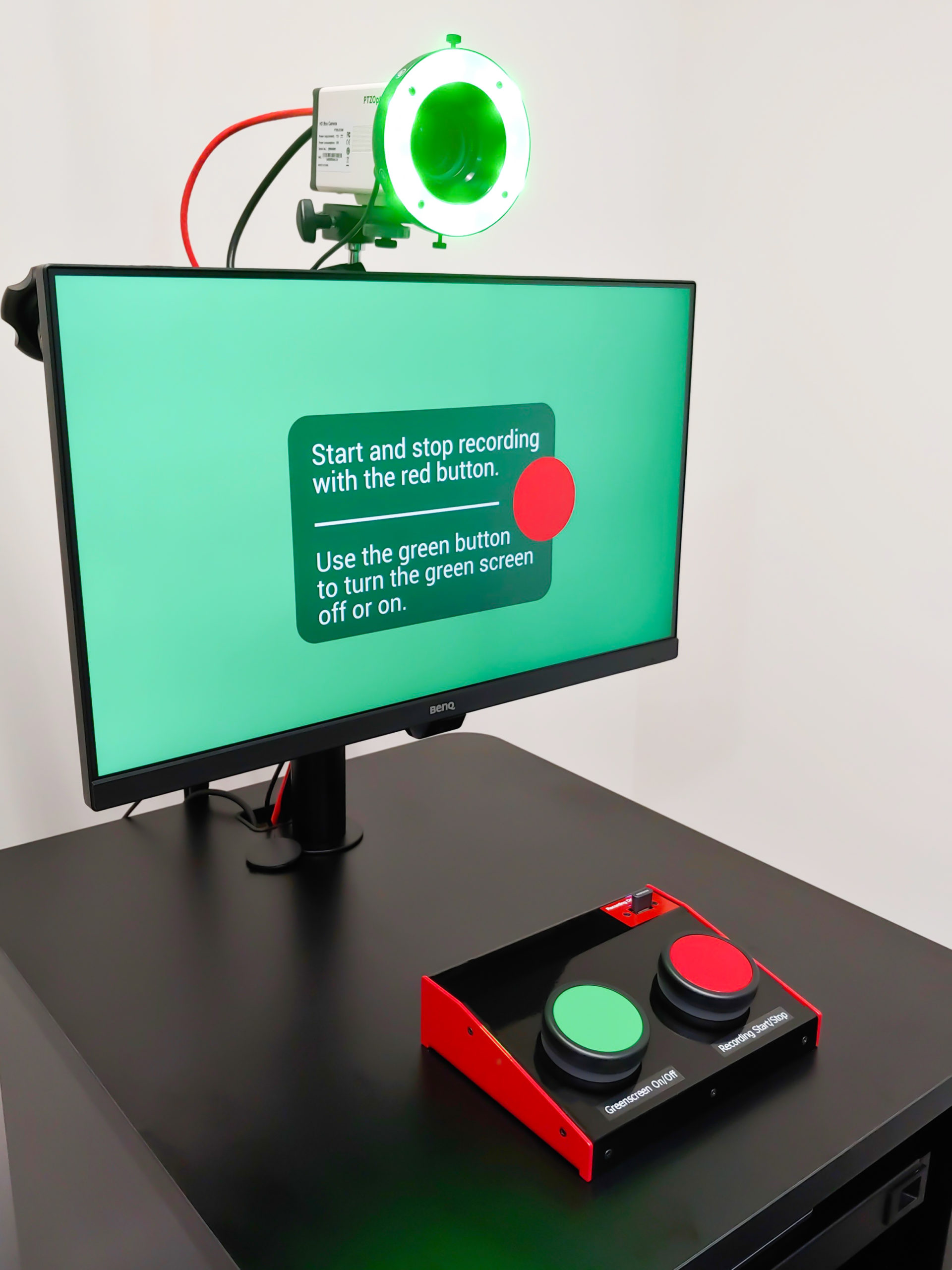 Where do I purchase this amazing system?
DVEstore.com is the exclusive One Button Studio Kit reseller.
As always, feel free to call 855-687-8824, or email jason@dvestore.com!