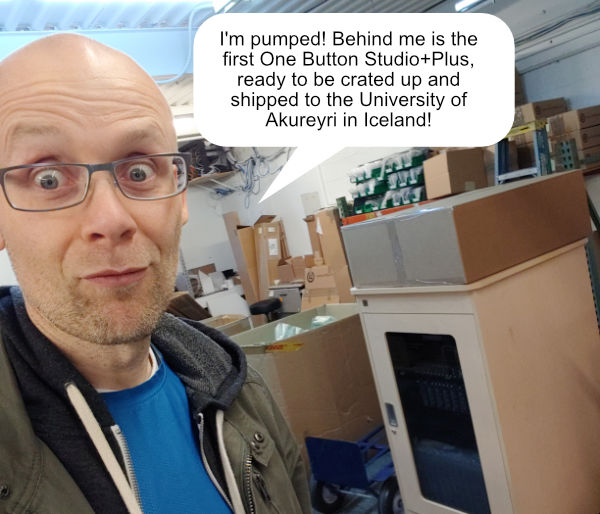 While working for the DVEstore, I spent over a year developing the One Button Studio+Plus. My goal was to take Penn State's design to a whole new level of reliability and functionality. I'm excited to say that I have done that!
It wouldn't have been possible without the Bodacious Bradenbach Brothers of Boinx™, Oliver and Achim. They are the creators of mimoLive, the Mac software that does the heavy lifting behind the scenes. They were excited about the project from the beginning and oh-so willing to add requested features and write custom code.
Dan Slider of P.I. Engineering was as delightful and responsive as ever, when I contacted him about using a couple of X-Keys products in this integration. His support was essential to getting this project off the ground.
I'm also pleased to be using the PTZOptics Zcam 20x, as part of this kit. PTZOptics is another company that has always been very approachable and helpful.
I'm always grateful when I get to work with great products, backed by great people.
–Jason Jenkins