Self-serve, One Button Studio kits.
Everything you need to turn a small room into a professional presentation recording studio.
So easy to use, even technophobes love it!
Professional presentation recording, without a crew.
Show up with a PowerPoint, walk away with a finished video!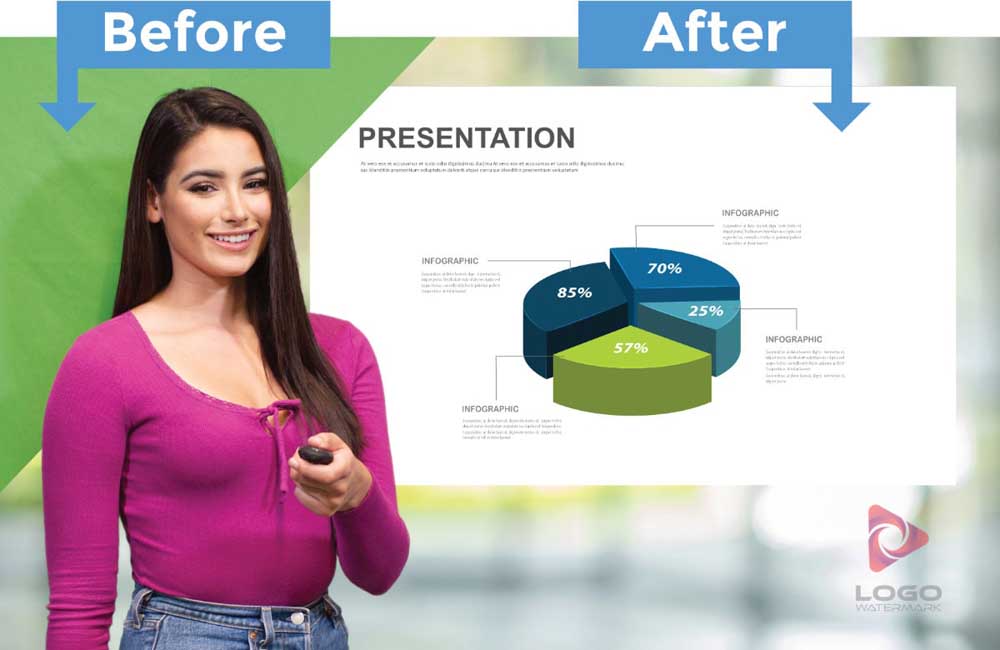 One Button Studio Installation
Mohave Community College – Bullhead City, Arizona
One Button Studio Installation
Texas Medical Center Library – Houston, Texas
One Button Studio Feature Comparison
Hover over a feature to view details.
Features
OBS Pro
OBS Plus

One Touch A/V Recording

Ease-of-use is what StudioMatic is known for. Just push the red button to start recording!

 

Recording Playback Review

Instantly review your recording to make sure it's what you want. Not happy? Just record again.

Digital Lightboard Compatible

The Digital Lightboard is a StudioMatic exclusive that allows the presenter to write and draw directly on the live video. No more dealing with dried up markers and laborious glass cleaning!

Horizontal Flip

If you prefer to view yourself in mirror mode, just hit the button to toggle it on.

Camera Position Presets

The Green and Plus systems have three zoom presets. The Pro has multiple zoom and position presets.

Built-In Demo Video

Need a refresher on how the system works? You're only a button-click away from a step-by-step demonstration.

Professional A/V Cabinet

Our durable metal cabinet with 4" casters is easy to roll into position.

Rack Mounted Components

An equipment rack with securely mounted components, and neatly routed cables, is a thing of beauty!

90% Assembled

The systems come with the rack-mount components pre-installed and wired, saving you a ton of time.

ReflecMedia Green Screen

This is the same chroma key system used by Hollywood VFX crews. It's ideal for small spaces and eliminates the requirements for talent/backdrop separation and dedicated backdrop lighting.

Fsorb Acoustic Treatment

Made from 60-90% recycled water bottles, these acoustic panels absorb the sound waves that make a room sound like a tin can. These are a must for improving your sound quality.

Fiilex LED Lighting

The Fiilex P360S lights offer amazing color fidelity and control. The color temperature can be dialed in to match the existing room lighting to achieve the most pleasing skin tones.

Live Compositing

Presenter, background, presentation, watermark; live compositing brings it all together, so you walk away with a completely finished video. No editing required!

No Editing Required

Did we mention no editing required?

PinP Presentation Integration

Your presentation is automatically displayed behind you as a picture-in-picture. A single button lets you toggle through five PinP positions.

Select Backgrounds & Logos

The user can pick from a selection of backgrounds to present in front of.

Laptop Presentation Connectivity

Need to show content from your own laptop? Just plug in and click a button to make it happen.

Built-In Presentation PC

The Plus and Pro have built-in presentation PC's, so the user can run their PowerPoint.

Zoom* Add-On Compatible

This allows you to send the program output of the One Button Studio into a Zoom meeting, for presenting to colleagues, students, or classmates. Compatible with other web conferencing software as well.

Panasonic Lumix Camera & Optics

For the ultimate in image quality, go for the Pro!

Sennheiser Audio

This upgraded microphone makes the most of your acoustically treated space.

CMS/Cloud Integration

Drag 'n' drop your recorded presentation into the LMS/CMS of your choice.

Custom Control Panel Functionality

A touch screen control panel can be customized, in software, for your specific use case.

Network Connection Required

All three systems can be connected to the network via ethernet or Wi-Fi.

No Thumb Drive Required

The Green and Plus systems require a thumb drive to trigger the system. The users walk away with their completed video on the thumb drive.

The Pro system operates without a thumb drive. The user uploads recordings directly to a CMS or LMS.

Features
OBS Pro
OBS Plus

Call 877-353-8077

Sometimes a good old-fashioned phone call
can help you cover a lot of ground, fast.

$36,000


Learn More

$32,000


Learn More
Digital Lightboard
Write & Draw Over Your Live Video
Zoom Add-On
Broadcast your Presentation
Installation
Pro Installation Done For You
See what customers are saying...
"The One Button Studio Plus has been a hit! We liked it so much, we purchased a second one for our library."
"The One Button Studio Plus has a simple, intuitive interface, which enables our faculty to come in and self-operate their presentation recordings."
"Our faculty has gotten a lot of use out of the One Button Studio Plus, creating online course content. I use it every week!!"
"I hope other libraries catch the One Button Studio bug too, because we are finding it super useful! Everyone LOVES it!"
Support
Each One Button Studio kit includes a free 1-year support contract.
Technical support is provided by the One Button Studio+Plus developer, Jason Jenkins. He is available via phone or email:  to assist with any problems during installation or operation.
Maintenance
Each One Button Studio kit comes with a 3-year software license. When the license term ends, another license will need to be purchased. To renew your license, contact orders@dvestore.com.
Warranty
Our One Button Studio systems have a 12 month warranty. If any component of the One Button Studio should fail during the first 12 months of ownership, DVEstore Inc. will facilitate repair or replacement of the faulty component, at no charge.
If any component of the One Button Studio should fail after the first 12 months of ownership, DVEstore Inc. will facilitate repair or replacement of the faulty component, charging the retail price of the repair or replacement.