Behold, the newly renovated D.P. Culp Student Center at ETSU!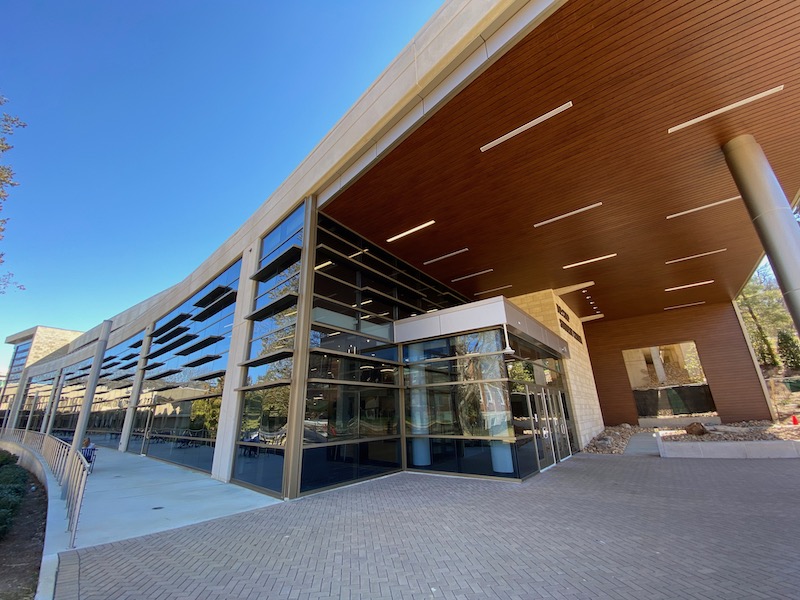 They gave us a lovely room to work our magic in. Here is Ki mounting the dual monitors onto the One Button Studio+Plus cabinet.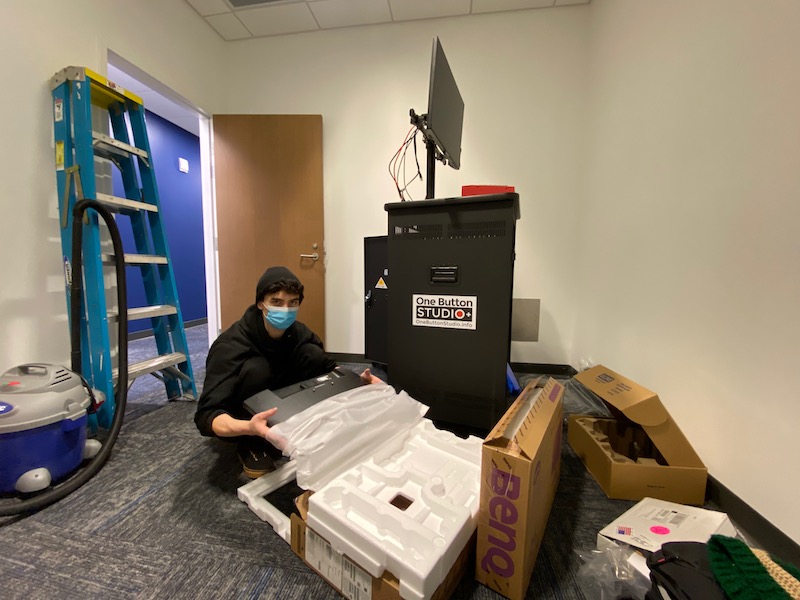 The room had power outlets in the ceiling, which is cool; but our kits require only a single outlet for powering everything!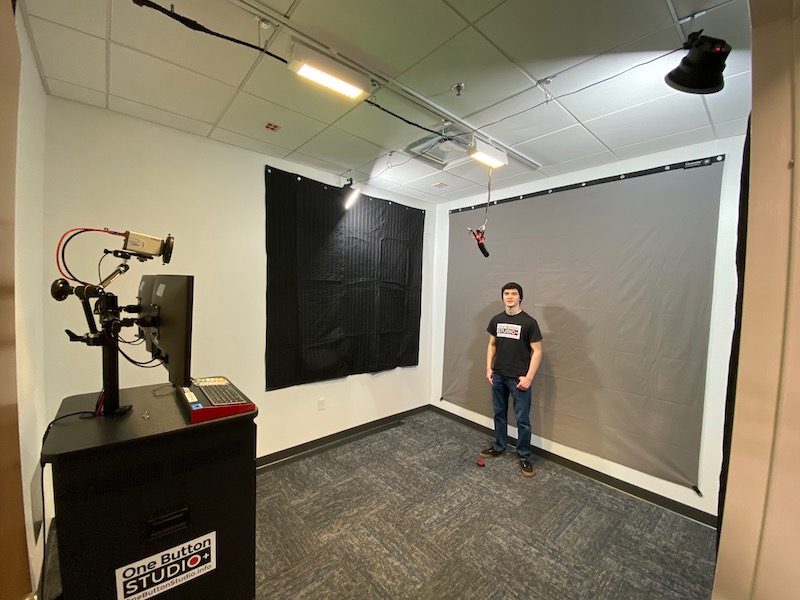 We surprised the gang at ETSU with a cool LED recording light. Now it's easy to see when the room is in use, even when the door is shut.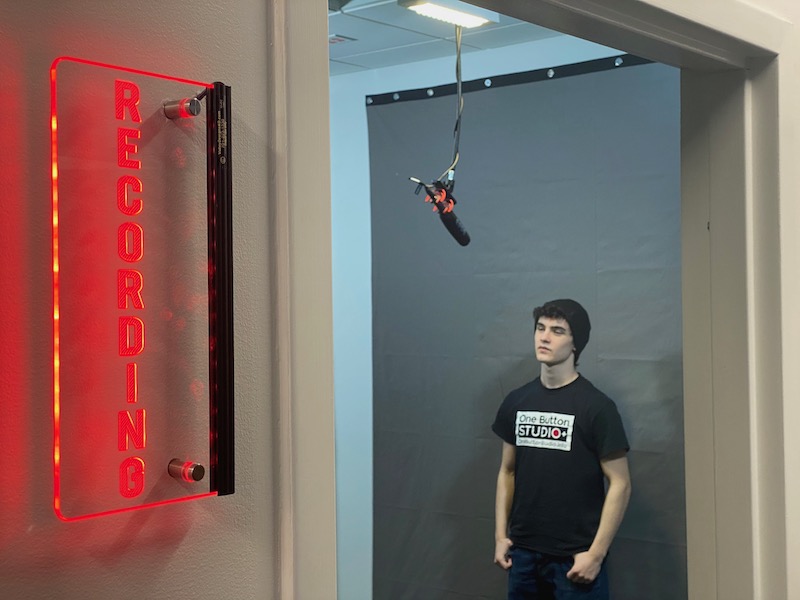 Another angle, showing the acoustic panels on both walls, as well as the ceiling-mounted LED lighting.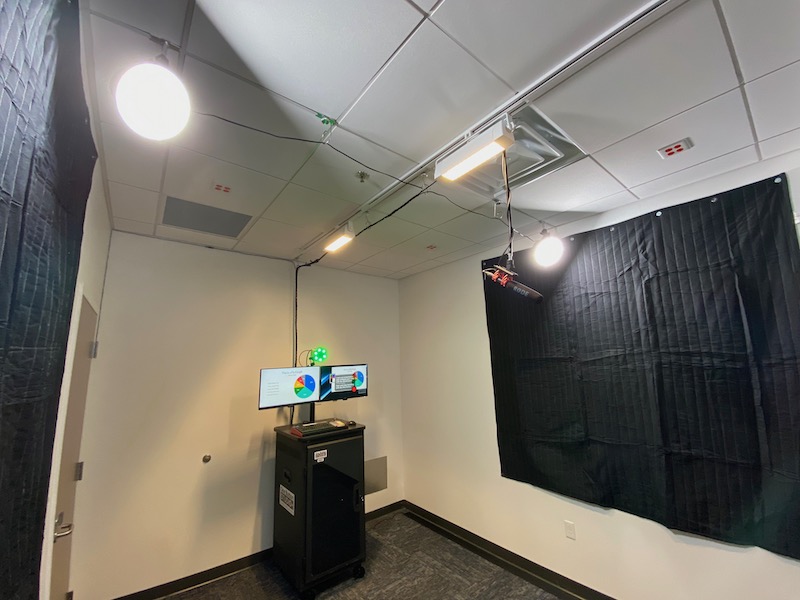 Jason gave the staff a training session after the system was up and running. They were so enthusiastic!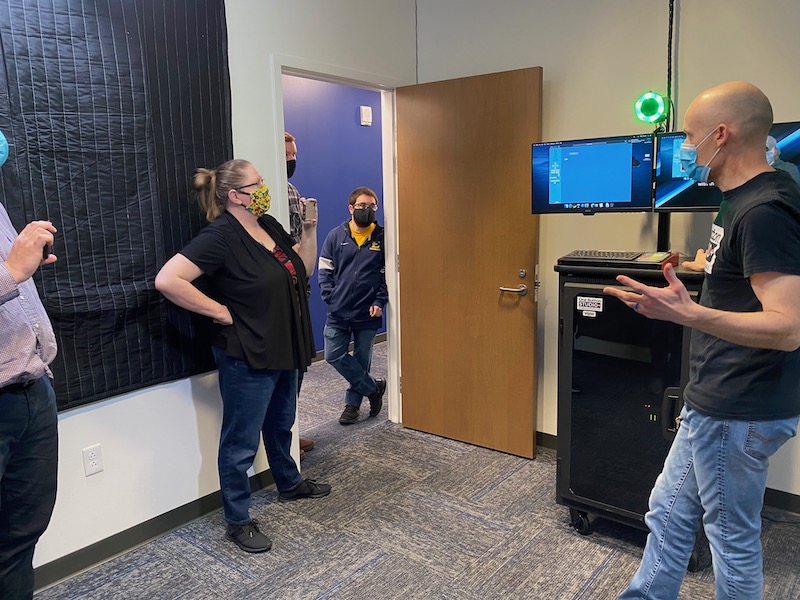 We believe that technology should enable and inspire. There simply is no easier way to get a studio-quality presentation recording!